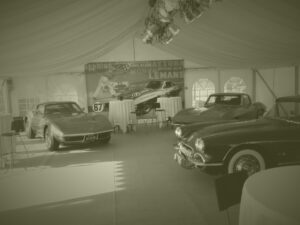 Created at the dawn of the year 2000, our company is specialized in the production and sale of tents and tents for events and storage needs. The purpose of our company is to bring new solutions to private individuals, renters of structures or any professional who needs to buy a marquee or storage wharehouse. In order to achieve this goal, we have started to develop products that are even easier to use and more resistant than the existing ones on the market. In addition, in the structural sales market, projects are more substantial and final installations are more interesting for our teams.
To meet your needs and wishes, we offer a wide range of marquees and reception tents for all types of events: weddings, private receptions, trade fairs, markets, festivals or corporate events.
In order to widen our field of action, we are specialised in the production, sale and installation of storage solutions. We are therefore able to meet the most varied storage needs.
LBR Structure is above all a family business created and composed by enthusiasts. A specificity embed in our DNA and in the operating principles of the company, which we are keen to preserve in order to keep a human dimension and to evolve while respecting our staff.
Since its creation, our company has been based on the transmission of knowledge and passion from parents to children. The creation of structure is a specific field in which each member of the family evolves from the beginnings of the company to become a tent manufacturer.
A way of working that today allows everyone to benefit from a solid experience and a sharpened eye on the development of the products offered for sale.
The company also employs six part-time employees who uphold the intrinsic values of LBR Structure. The constant search for quality, innovation, the development of proximity with our customers, simplicity, respect in our relationship and integrity.
With more than a hundred construction sites to our credit, we guarantee a high quality of expertise to our clientele.
In order to respect our commitments to our customers, we provide a personalized follow-up for every order. You can count on the guarantee of a tailor-made production for all the dimensions proposed in our catalogue, among a wide choice of innovative shapes and designs. Our authorized technicians will come to you in person to certify the management of a staff previously set up to carry out the assembly. If necessary, our entire team will travel and take charge of the complete installation of the structure. Finally, our equipment is guaranteed for fifteen years.
Today, the company's head office and dispatch center are located in the South of France, but we are committed to exporting our products worldwide.